I feel a bit silly to be all excited about a slightly oily obviously made for sterner things snap press but I am!!! I have been wanting one of these for ages and they are so much cheaper to order her in Oz so I decided to go for it and get one! It is a KAM press which are meant to be the best at the job. I spent ages debating on whether to get the DK-93 model or the DK-98 model. The 93 being smaller, lighter, prettier (a nice green and a graceful handle!) with screw in die sets and the DK-98 sturdier, heavier and not so pretty (kind of a baby-poo brown :lol:) with slide in die sets that you tighten with an Allen key. Anyway after much deliberation over head v's heart I decided to go with the DK-98 model – I can always spray paint that baby to suit my sewing room when I get one!!
First view in the box!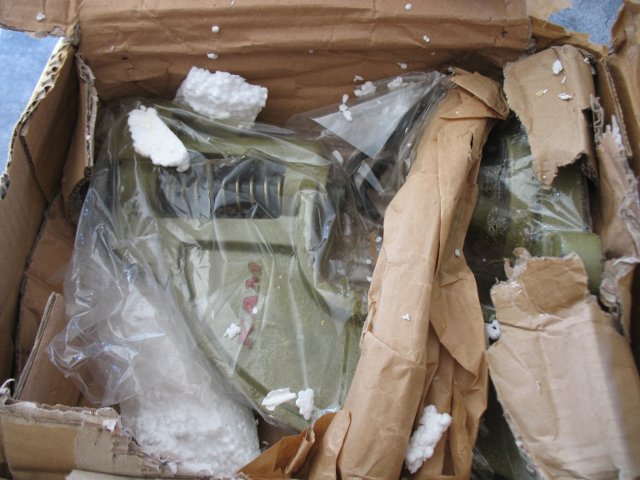 Out of the box waiting a clean (yuck it was very oily and dirty – they warn you that is how it comes so I made sure I gave it a good wipe!) and it's handle attaching.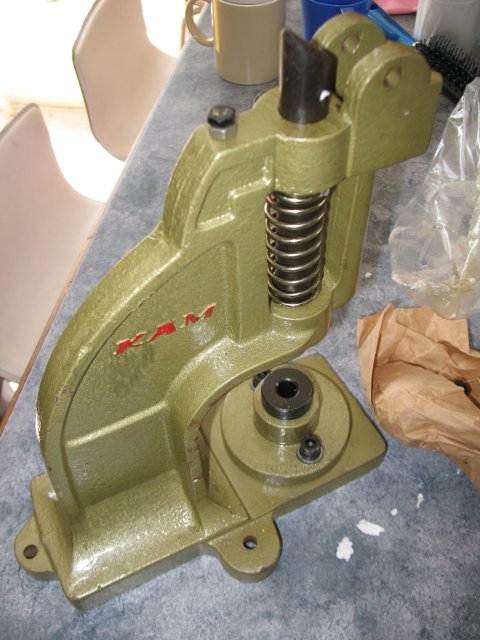 The man shape helped me screw it all together (he likes doing that kinda thing so I'm nice and let him 🙂 )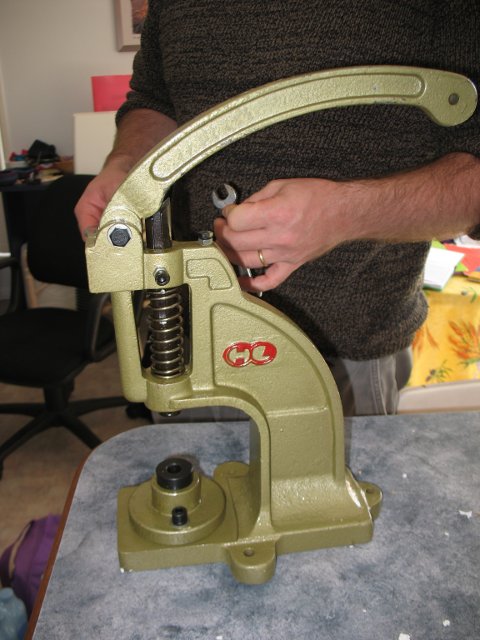 We then had a good play and got some of the little suckers attached to some material! I'd ordered a full set of white, navy, and pink (which is a bit lighter than I'd hoped but never mind!) and some 1/2 sets of light blue, lime green and pumpkin orange!
I can't wait to use them on a project – just not sure what yet – ideas on a postcard please!
The only project I have on a to do list is Joshua's quilt cover which I need to get done from some flat sheets. He wants a scene appliquéd on it and of course the easiest for kids with a duvet cover is snaps so that will take up at least 8 of them!!