We have been working on this room the last month or two (between gardening, knotweed duty, visitors, illness, car fixing etc!). It is exciting as it is the first room we have been able to get stuck into, until now there have been a lot of little jobs (new windows, insulation things like that!).
Some before shots, this one shows the door going out into the entry area where you come in from the garden: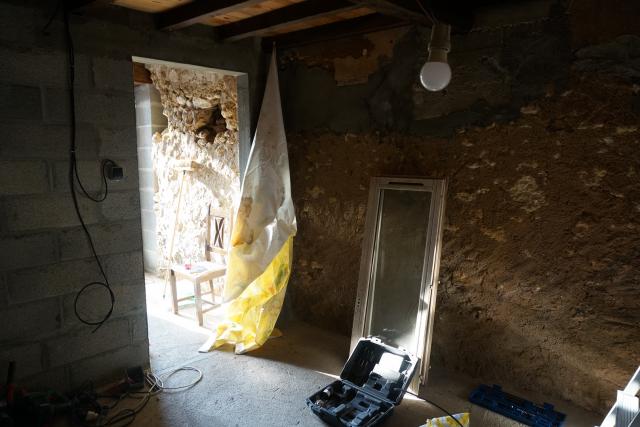 And looking the other way – the old barn door goes out to the front of the house. We have spoken to our neighbour whos family owned the barn and it used to be where his grandmother kept her chickens! We are going to try to keep the old door as a shutter to go over the double glazed window that we managed to source that fits into the odd sized opening! The front wall stones will be left exposed and pointed: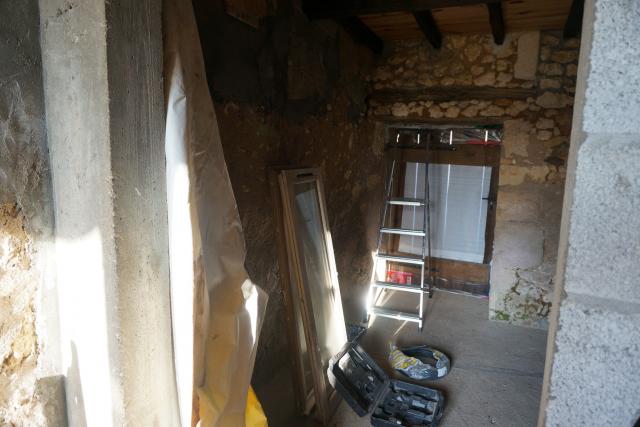 Electricity starting to be run: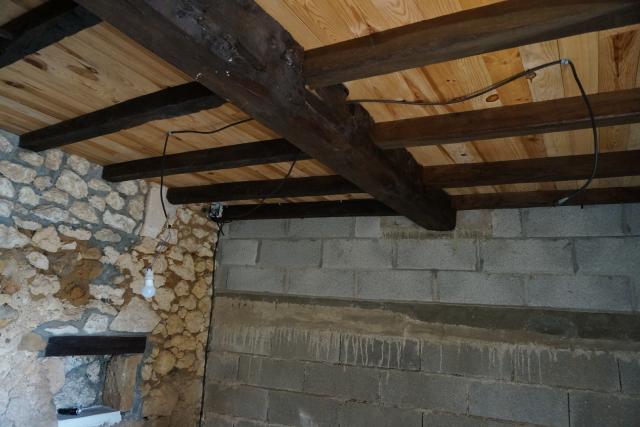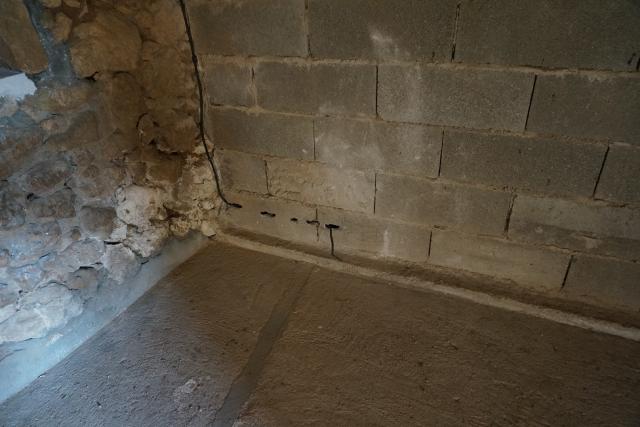 This is only a temporary works light switch just in case you were wondering why we had such strange taste!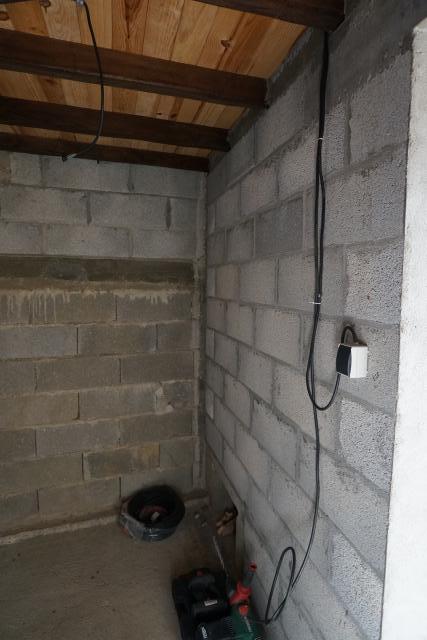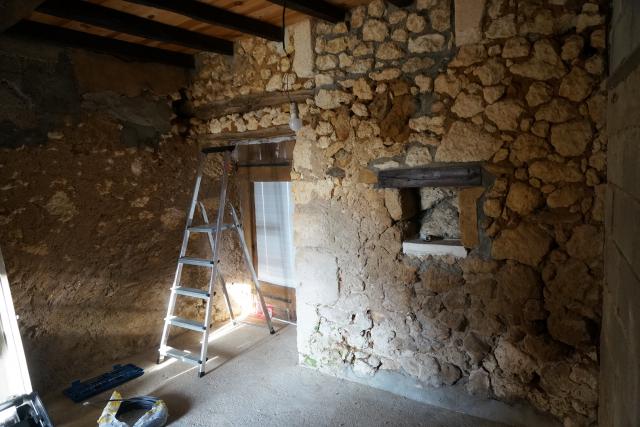 It is quite hard to see but this wall is massively bowed so there will be a terracotta brick wall built at the bottom to help even it all out – the bonus with these is that they are breathable – really important in old stone buildings. For the same reason we are doing lime render on all the walls (including the breezeblock walls which were already there).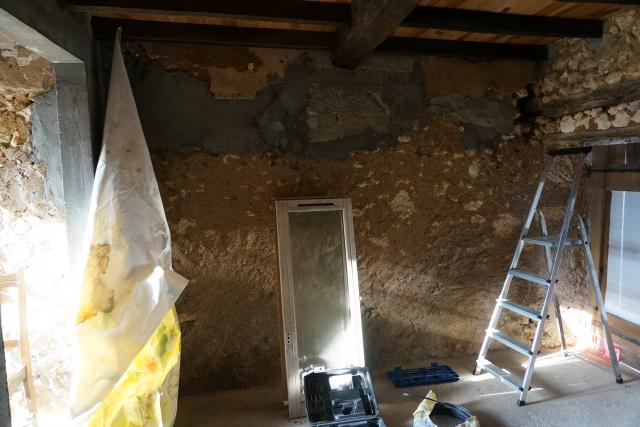 It has a little damp on one side as well and had a bit of a musty (possibly animal?) smell, particularly when it is cold and damp. I read that enzymatic cleaners are good for smells in old plaster etc and we didn't have any of that (not even sure what it is) but we figured washing powder has enzymes in it so we ended up mixing a strong dose of washing powder and water and spraying it on the walls, they came up really clean and smelling lovely! So there is a good tip if you have smelly old barn walls in your barn renovation that you want to get smelling nice 😉 .
More shots of the electricity going in: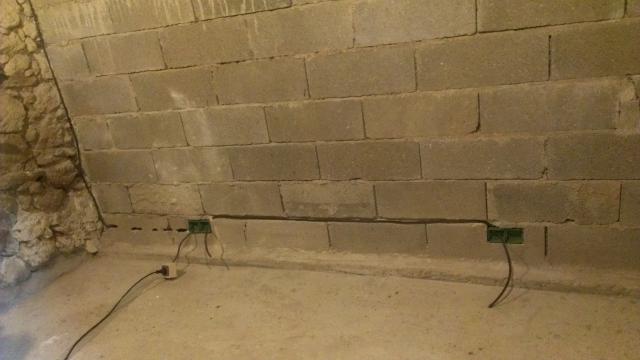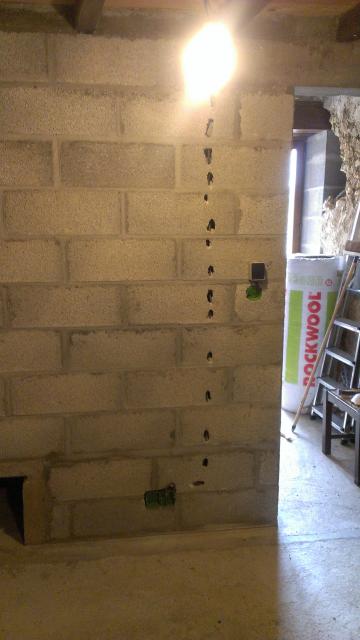 and Josh starting to clean off the stones on the nice wall: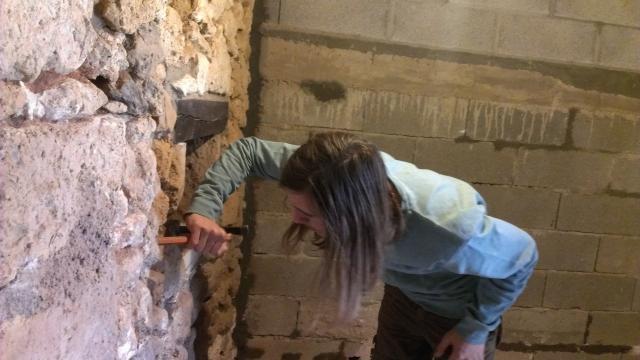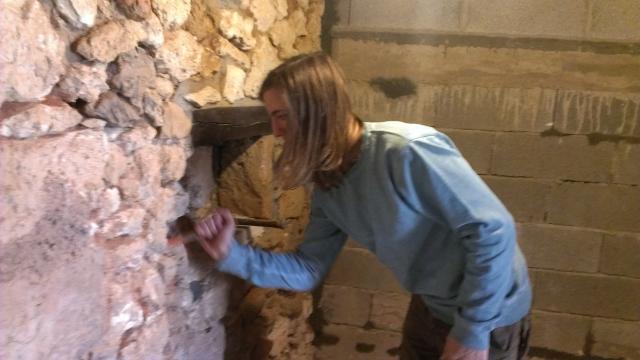 Time for the insulation to go up (horrid stuff – wish we could afford to do it with wool or wood insulation!):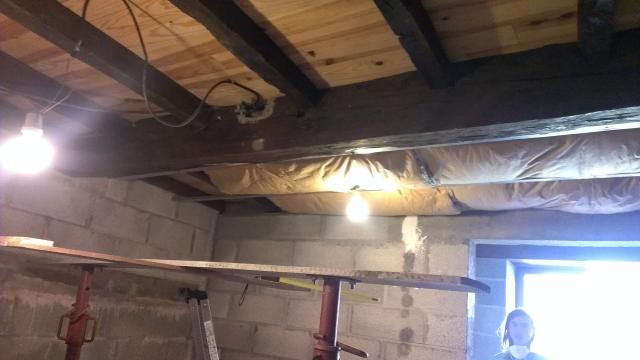 I wish we'd done this months ago as our room is above this and we would have been so much warmer in the winter!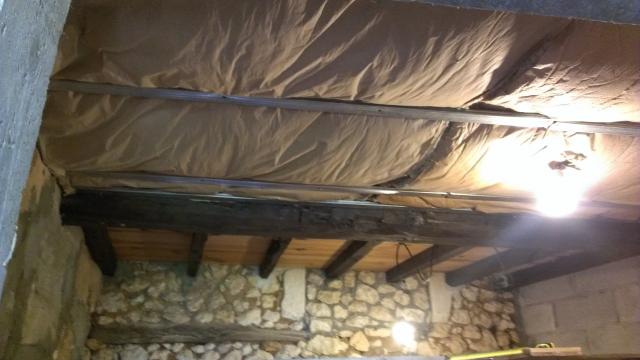 And the plasterboard goes up!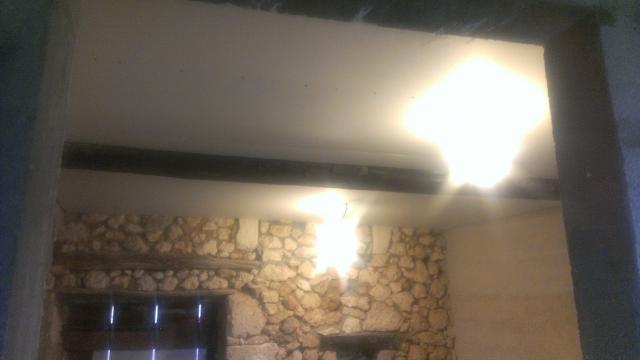 We are wanting to use traditional building materials where we can like the lime render and don't want to use plasterboard anywhere if we can help it. Unfortunately for ceilings there isn't a lot of choice if we want good insulation to go up so plasterboard it is!