Our village has a very tiny market every Monday morning, there is always a butcher, a cheese man and some veggie sellers, a lady with her sewing machine to do repairs, a plant lady and usually one or more extra sellers (for example yesterday was a mattress seller). A couple of weeks ago there was a lady selling fantastic organic produce – turns out she's Australian – small world! My trip yesterday reminded me that I'd taken some photos of my purchases a few weeks ago. During the summer there was more of a turn out of sellers, I had one particularly lovely trip with a big basket full of yumminess!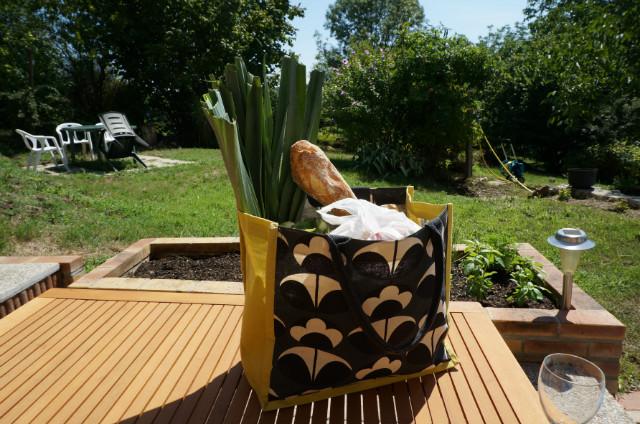 There was a local guy doing gorgeous artisinal made patés, fois gras and other little jars of delight! He usually has a shop in another town but trys to get to our market during the summer. I got a little pot of paté with fine herbs in it, I still haven't eaten it, I think I'll wait for my mother in law to enjoy it with me!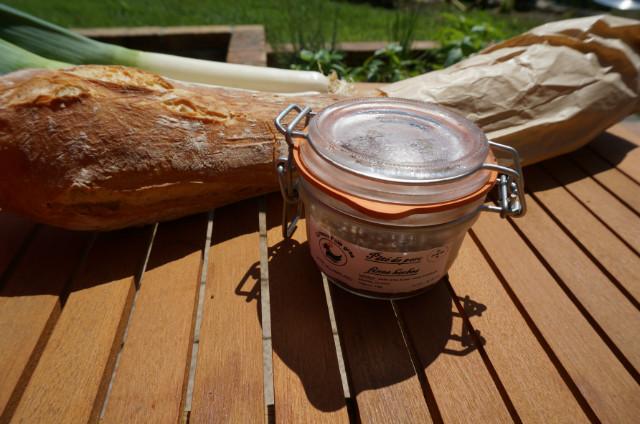 I thought I'd finished my purchases until I spotted a lady with a tiny table covered with some jars of jam and scrummy looking blueberries. They were the last pick of the season so I had to get them and they were just gorgeous! The jam has been opened this week and is amazing too.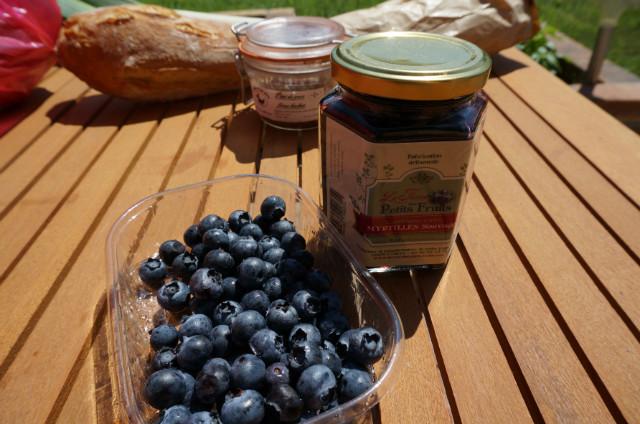 Of course there was then the veggies which I try to buy from the market each week instead of the supermarket. I don't make it every single week but I'm finding the need to go to the supermarket less and less, I get my bread (the bread in this area is incredible!) and often cheese at the local shop and veggies from the market and now that we are trying not to eat much meat it is often all we need!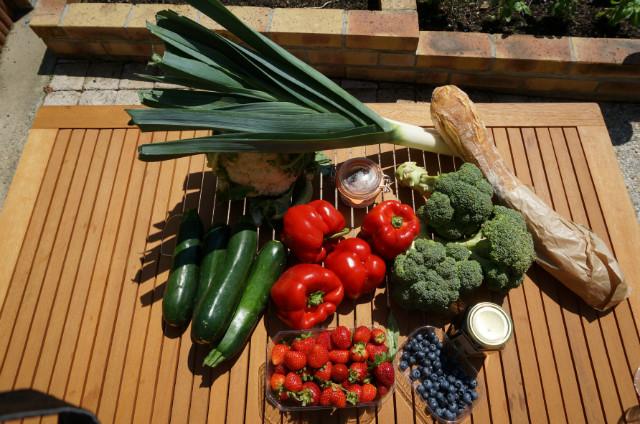 Aren't the colours just amazing! The Perigord (the Dordogne's other name) is very famous for it's strawberries, and rightly so, they are small and intensely flavoured, really incredible.