Winter was quite good in terms of everything dying back and allowing us to see what on earth was going on in the garden! It was such a jungle last year we really had no idea at all what plants we have or what needed doing / pruning etc.
The back section of the garden is the 'working' area – it is split into a series of terraces (our whole garden is on a slope from left to right as you look at it from the house). The infrastructure is there for the chicken coop, a polytunnel plus the terraces for veggie gardens and the clothes line at the top. These photos are taken from the bottom (right) panning up to the top (left) of the garden: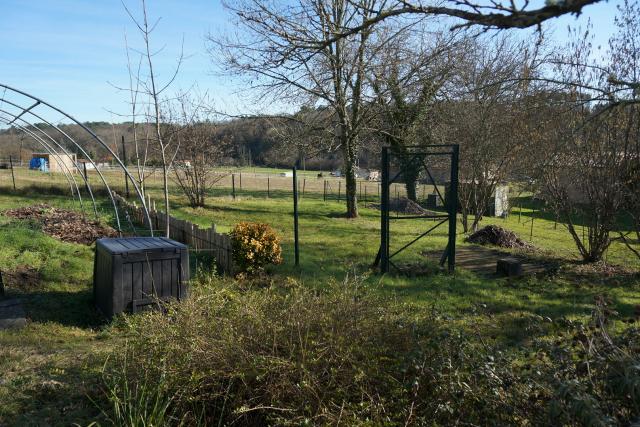 My winter lettuces (which bizarrely were planted in October, due to be ready mid December but are only just being eaten now – I think it it was the total lack of rain in early winter!) and lots of leaf mulching to keep weeds down and on the right to try to build up the ground level in the tunnel as it is still sloped. You can see the little stable that is now on the land at the back with two lovely horses – we are all (especially Rémy) enjoying having them at the back of the garden: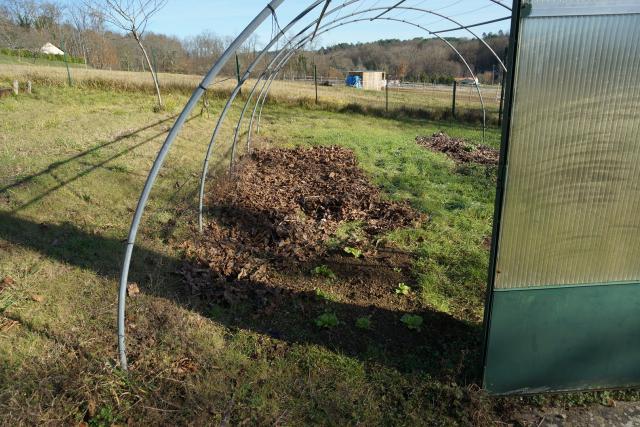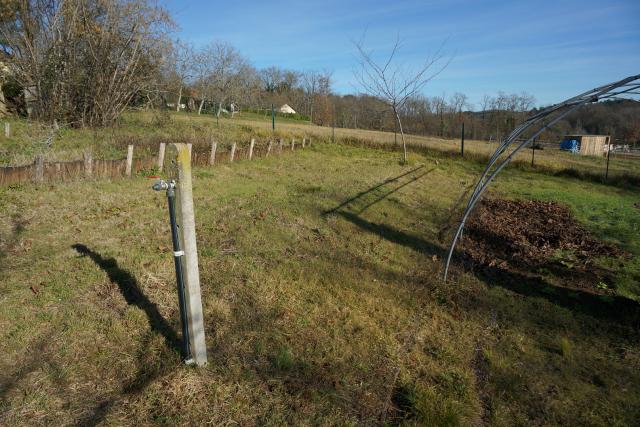 This shot is from the top of the back looking back down to see all of it: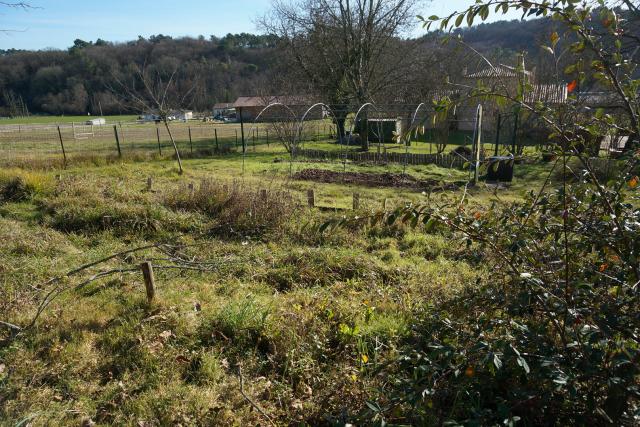 ---
We had such a mild winter and I knew I had so much work to do that I started cutting back and pruning pretty early in the year. This is one of the days of carnage trying to clear the beds under the big hazel that we look directly over from the house: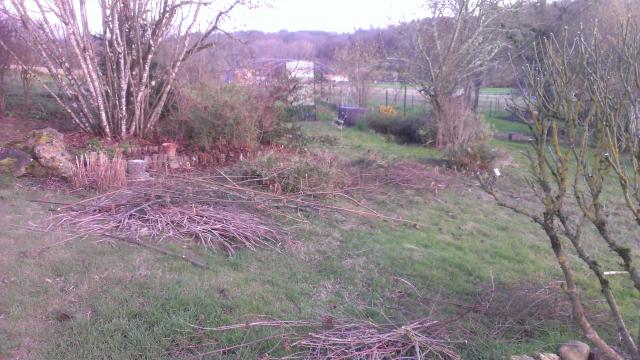 I eventually got there and now have a reasonably clear area in those beds but still lots of creeping tree / bushes that I couldn't pull up so will need to dig them out just haven't had a chance to get back to them yet.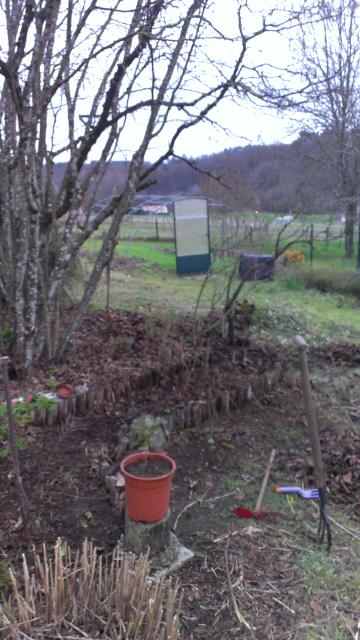 And of course planning for the veggie beds started. I originally tried to dig it over by hand but then we realised that it was easier to deal with any left over grass roots (what I was trying to avoid doing it by hand) and do it with the rotavater! This tiny patch took me hours! You can also see the start of our bonfire, we ended up with about 6 times this and spent a whole day burning stuff as we finished the bulk of the clearing in the garden.