The peas were my first thing to really grow and produce and they were oh so yummy!
This is how they were looking when they first started producing in early June: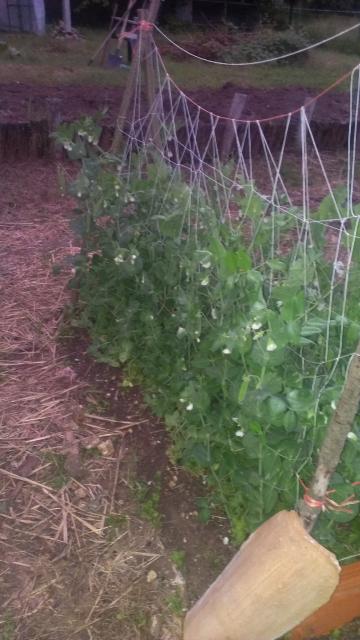 Sadly by last week I had to pull them out as they were covered in powdery mildew and really past it! I have learnt some lessons though – they really do mean it when they tell you to thin them – I'm sure I had them too close which made my powdery mildew worse and harder to treat (I tried the natural milk method and copper but did it too late I think). The very wet spring I don't think helped either then I think I may not have given them enough water over the last month where we have had nearly no rain. Ahh well we live and learn and I was still really pleased with what we did get.
We had my lovely friend Emily and her family visit from Oz a couple of weeks ago – it was so lovely to see them and Em took the time to get Remy to eat peas from the pod (I'm sure if I'd tried he'd have refused!!). Ever since then at least twice a day he yells 'peeeeaas' and either goes and picks some or if he can't reach any drags one of us down the garden to get him some. It is so cute!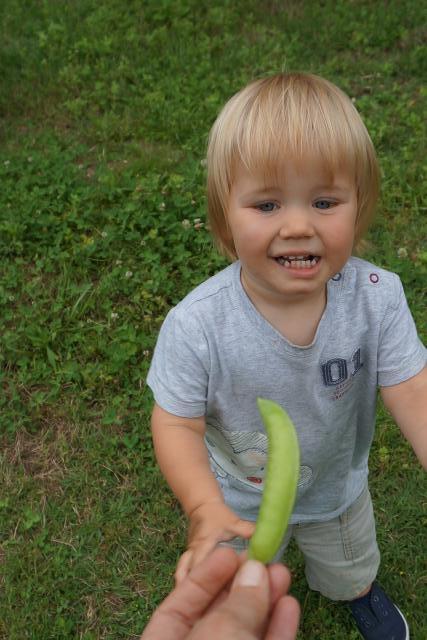 He snaps them in half then somehow picks them out one by one and says 'mmmmm' very loudly for each one he eats!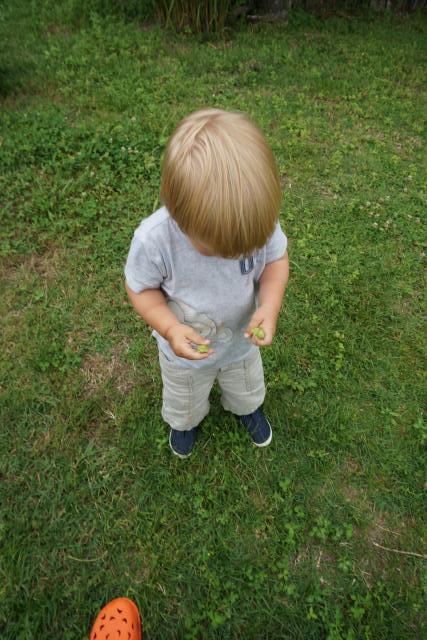 I think the last (according to Louis – I'll have to go and check) were picked yesterday so I'm hoping the beans will soon be ready and he'll love them as much!