The summer of 2015 was hot, hot, hot with days well into the 40's and most days well over 30 with no rain for months so plans for veggies etc didn't come through as it was just too hot and dry. Most of the summer was spent just trying to keep the lawn alive, clear up any obvious weeds (including our nightmare Japenese Knotweed problem) and I also got a small herb garden and rose garden planted by the terrace where we spent most of our time when it was warm (right up until November actually as it was such a mild autumn as well!).
This was how I did the miniature rose garden, I dug up the grass as best I could then planted the roses (pink and white alternating – although some had lost all their flowers in the heat so it was a bit of a guess that did work out!):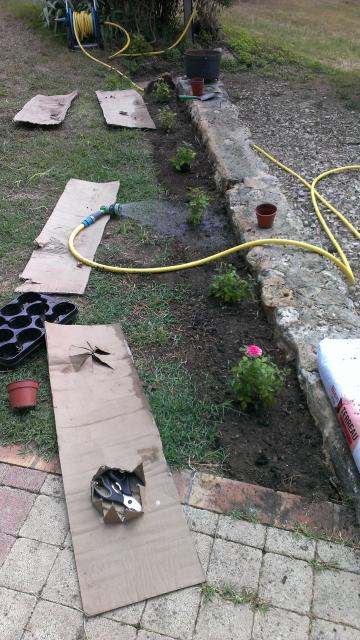 Then I covered with thick brown cardboard with holes cut out for the roses and covered it all in soil: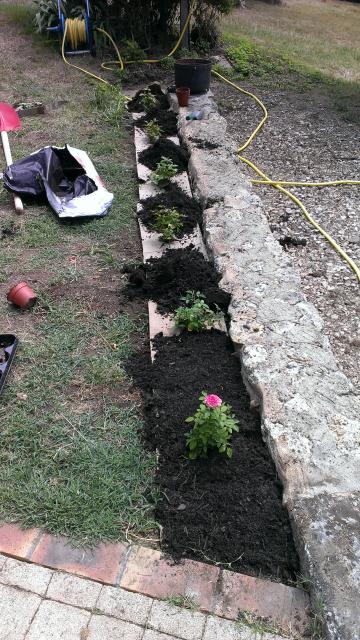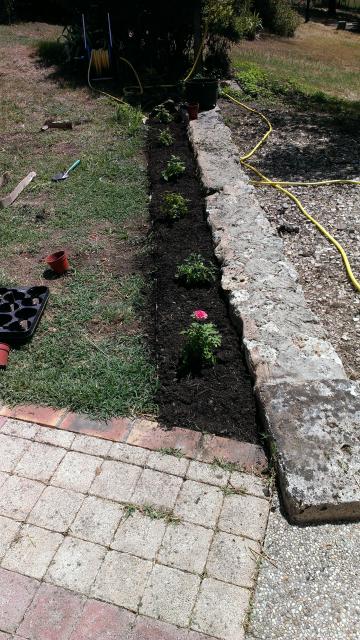 Then a final layer of mulch to help further with the weeds and keeping the water in: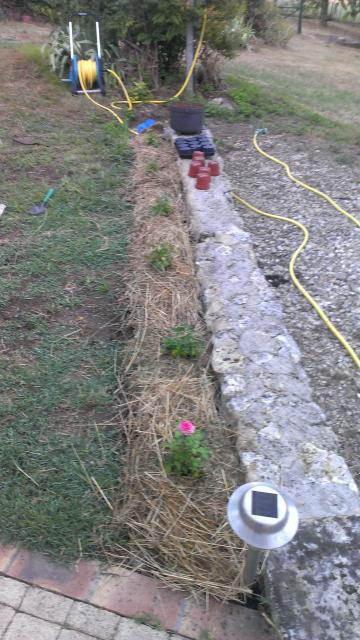 In hindsight I definitely did the right thing with the cardboard, I had very few weeds come through. I shouldn't have used dry grass as the mulch as I think there were still the odd seed in it and I also should have been more thorough clearing out the grass to start with as it has been my main problem! The other thing I should have done was put an edge on as I'm always having grass creeping in. There are lots of things coming up for sale now it is coming to spring so I'll get something soon to add. Despite the heat they did very well and flowered all summer and right through until November or December. I also don't' know how big these mini roses get and I fear I may have planted them too far apart so I'm going to attempt to move them closer to each other I think as I'd like to get a hydrangea in on the end of the bed! If anyone thinks this is a very bad idea please tell me!
I didn't take many garden pics over the summer but my lovely sister in law Naomi just sent me some so I could share, including this fabulous panoramic one – it makes the perspective a bit odd – the wall is actually on right angles to the herb beds but gives you a bit of an idea:

Our lovely basil and other herbs and gorgeous niece Zelda (her and Rémy are only a few weeks apart and it was so lovely having them spend lots of time together!):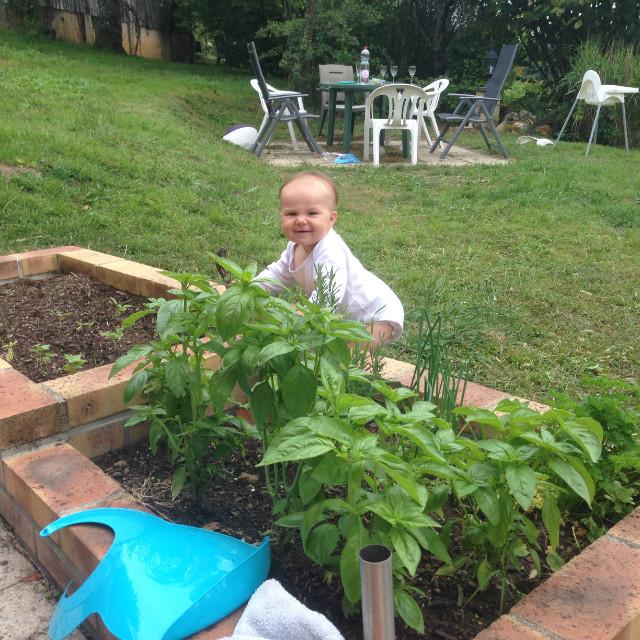 And a little montage of some late summer blooms!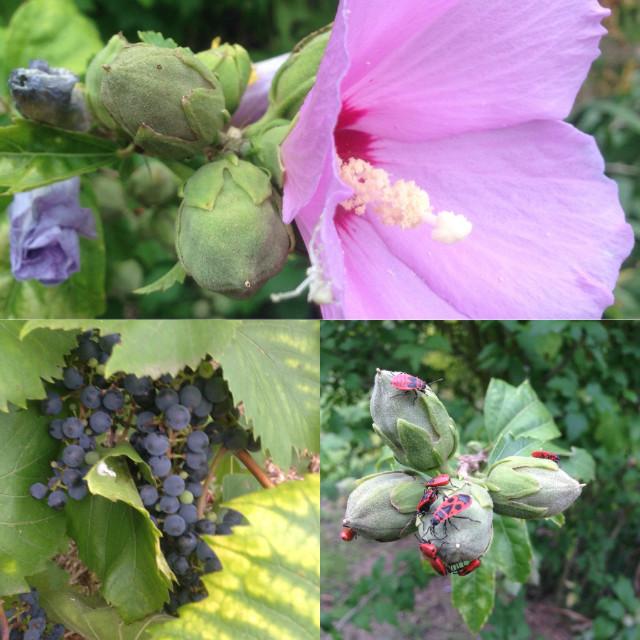 I'll make sure I get more pictures to share this summer!