Oh dear my blogging is a little random and I've obviously not kept up with it as I've just found this post in drafts!!!
Mum came for a visit last week back in September when we were still living in Hervey Bay and we had a girly day and went whale watching – it was fab – we went on a nice boat that only had about 40 people on it (as opposed to the big one we went on last time that had over a 100 but was great for toddlers at the time!). I thought I'd share some pics of the day.
Here was one of the first whales that we saw: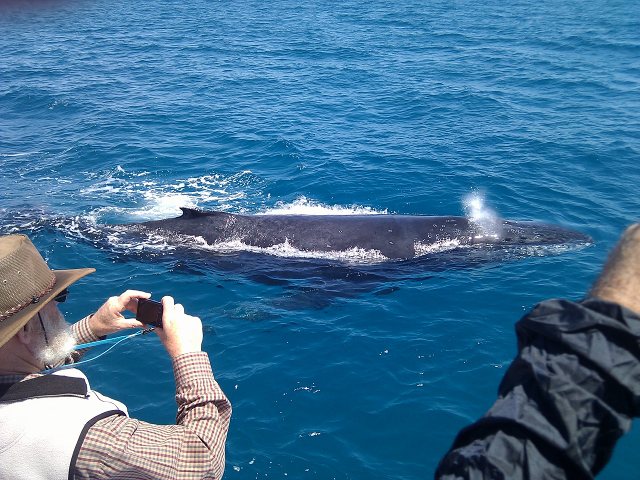 Mum and baby whale: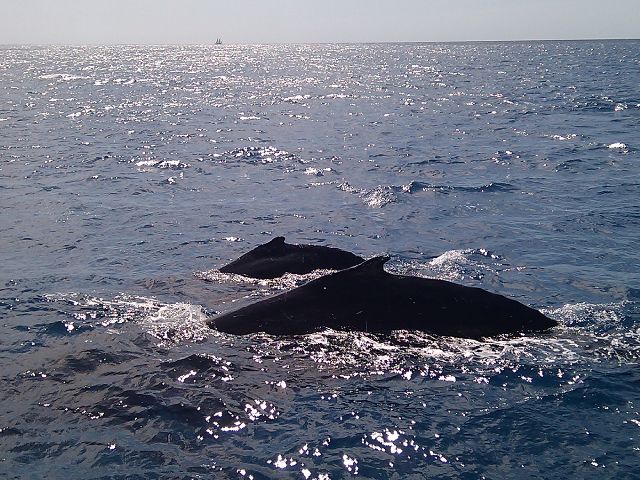 Here is the first time I saw whales actually breaching – there was a clipper ship that sailed over to see what was going on, it was very cool and came quite close. The splash was the whale hitting the water – was so hard to get the timing right and I'd stupidly forgotten my camera and only had my phone!: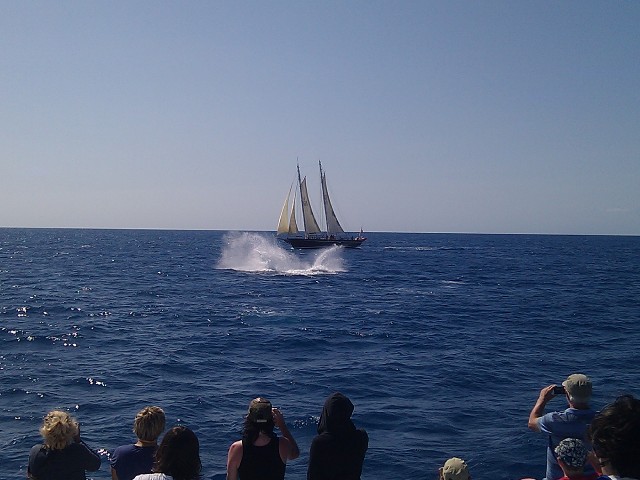 Luckily we had a great time with a lovely couple from Sydney who were kind enough to send me a great shot that they took with their fantastic camera, I can't stop looking at the photo and remembering how magnificent it was to watch in real life:
The boat itself was a big cruiser – you could easily and happily live aboard with a great kitchen (sorry mum – galley!), bathroom, 2 en-suites to the main bedrooms, big living areas and great decks fore and aft.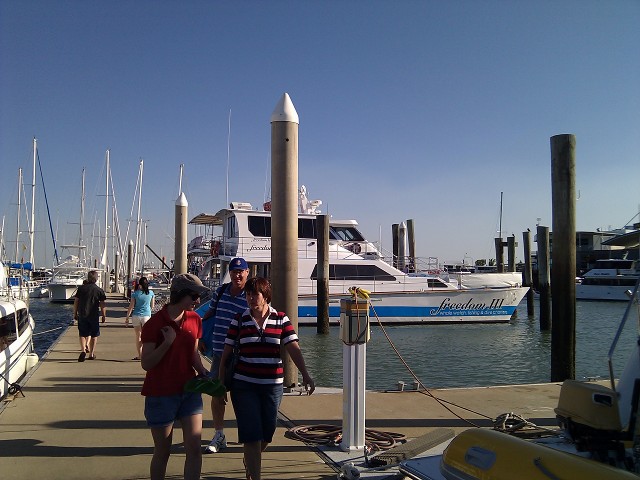 If you ever get a chance to go whale watching please do it is good for the soul!