We had a great Halloween this year (except for the baby – I'll explain in a moment!). Louis and I carved the pumpkin (a bit boring but we didn't have any time – next year I want to try something much more elaborate!):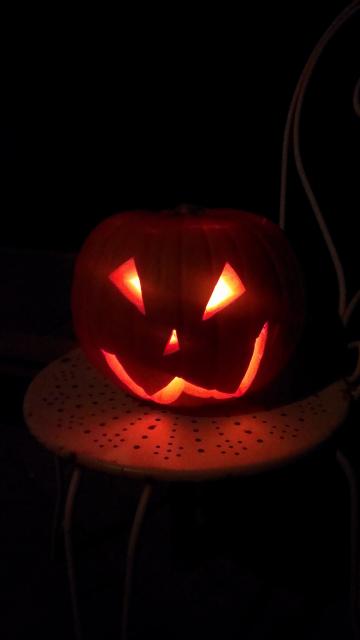 Josh spent the day at his youth club preparing for a big Halloween murder mystery / live Cludo party! We then were to join him, in costume for dinner before the party. Louis and I went to get dressed and our make-up on while the little one was with his daddy. We re-entered the kitchen and he saw Louis and absolutely panicked – full screaming and crying the poor darling (the baby not the hubby!). Needless to say we didn't let Louis back in the room and decided it would be best if he stayed home.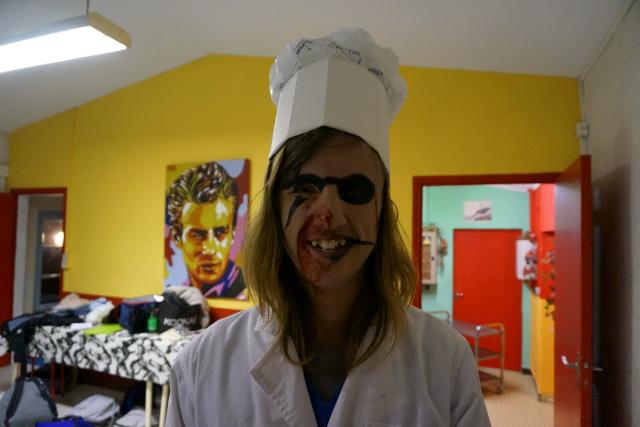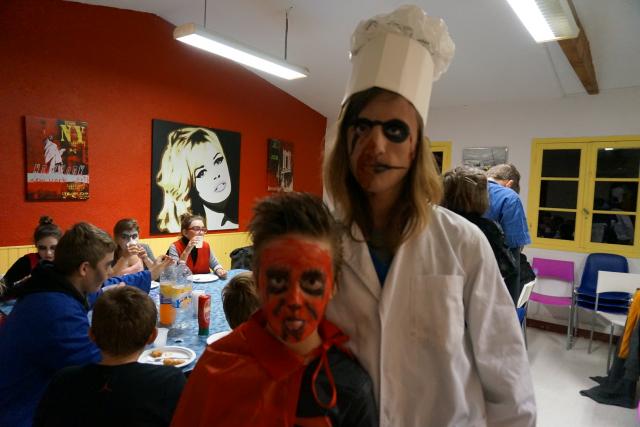 We all took a plate to the meal which was a bit rushed and then we all headed to the chateau where lots of others from the village were waiting for us. As a big group we went around trick or treating, there were some fantastic decorations in some of the windows (excuse the poor picture quality I'd forgotten the flash for my big camera and my phone didn't cope too well with the light either!):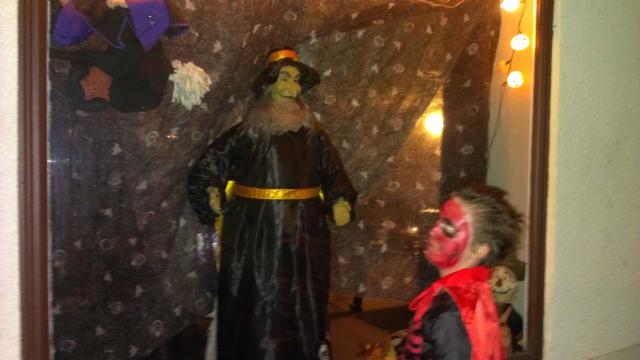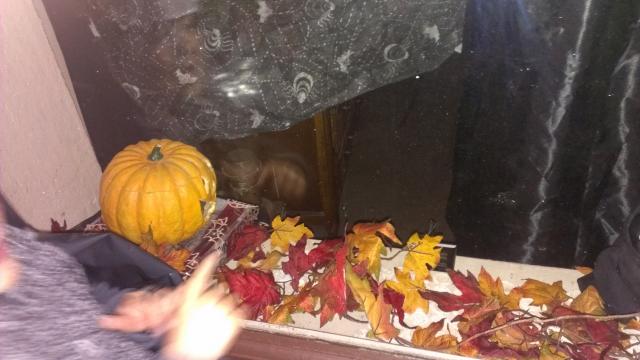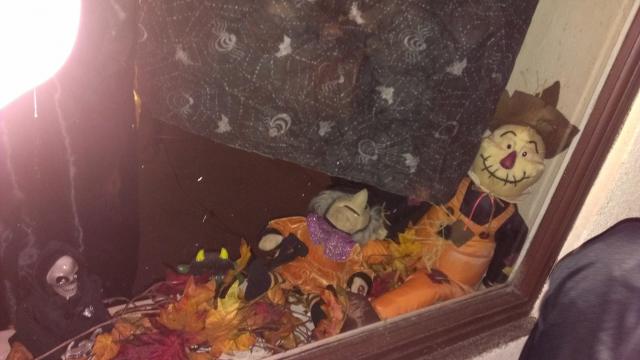 After the trick or treating we returned to the Chateau where Josh and his youth group did a life size Cleudo murder mystery through the Chateau. Sadly I missed most of that bit as I had to go home and feed and put Rémy to bed but arrived in time to hear the results of who the murderer was!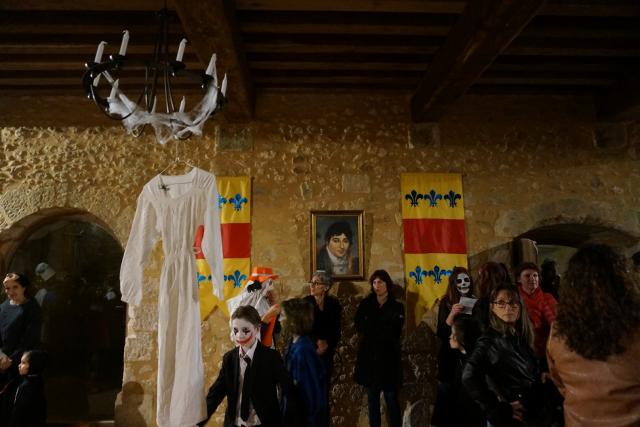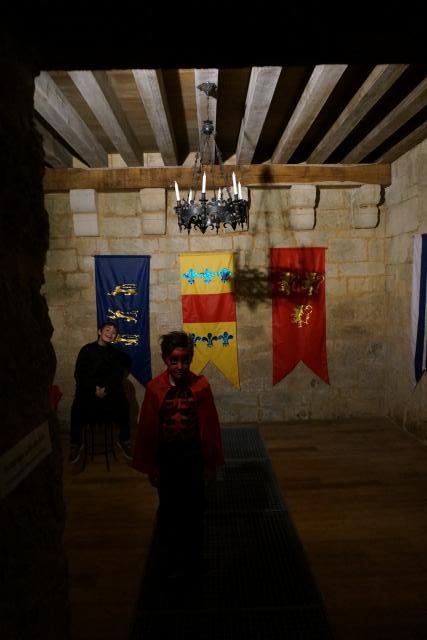 It was a fantastic night, very well organised, atmospheric (our very own castle!!) well done by the kids and a real family community evening that we all enjoyed!
http://my.clothnappytree.com/3/640/ab5928aace4c9bfd886b63894541a135.jpg